We had visitors the other day: Kainah, Hannah, Rebecca, Levi and Sherry Williams. I met Kainah through her grandmother, Paula Cates from church.

Kainah had come to an AAYHA Open Show on 16 Oct 2010 to meet Amy and I. We let her ride Roylena Who (Buttons) in the warm up pen. She did very well riding her. Buttons was shown at a couple of NRHA Shows and was 2nd out of 40+ head her first show. Buttons is an really funny horse..she makes me laugh alot....

A Starry Night - Kitty

2001 Brown Breeding Stock Paint

SIRE: Illuminus

by Illuminator

DAM: Palatka Moon

Kitty is the go to rider in the family. She is the one that even the youngest can ride. She mainly gets ridden with just a halter and lead rope.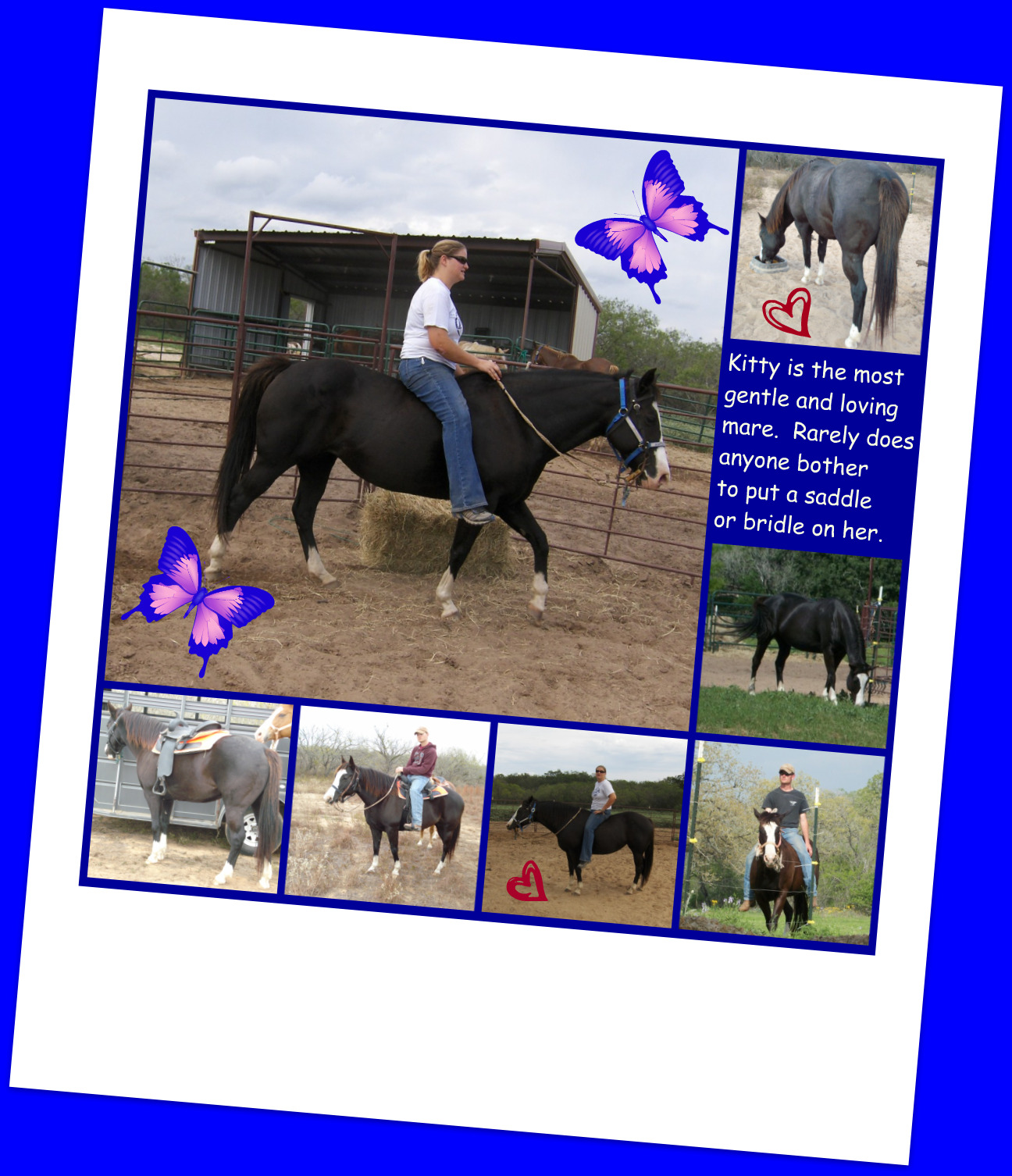 Hard Times Du Raine - Rainee

2007 Palomino Tobiano PtHA

by
SIRE: Hard Times Du Impress

DAM: Cheyenne (BLM Mustang)
We had a group of BLM mustangs that we adopted and had for 2 years. Patches sired 2 foal crops with them (see foal page).

Rainee is the only one that we kept. Rainee is the darling of the family. She is such a smart and gentle filly. She is willing to do whatever you ask of her. She even hangs out on the porch. She would be a couch potato if we let her in.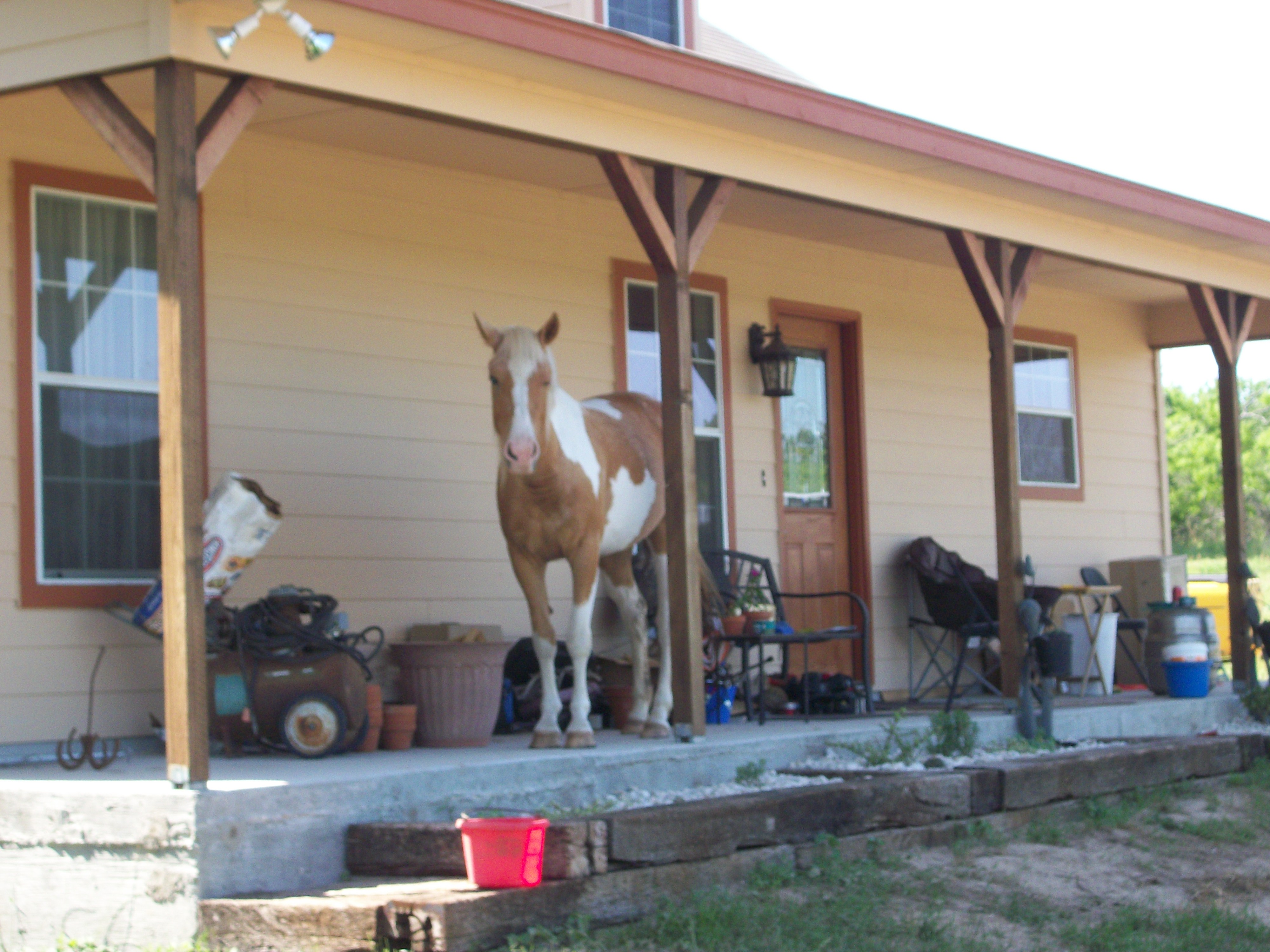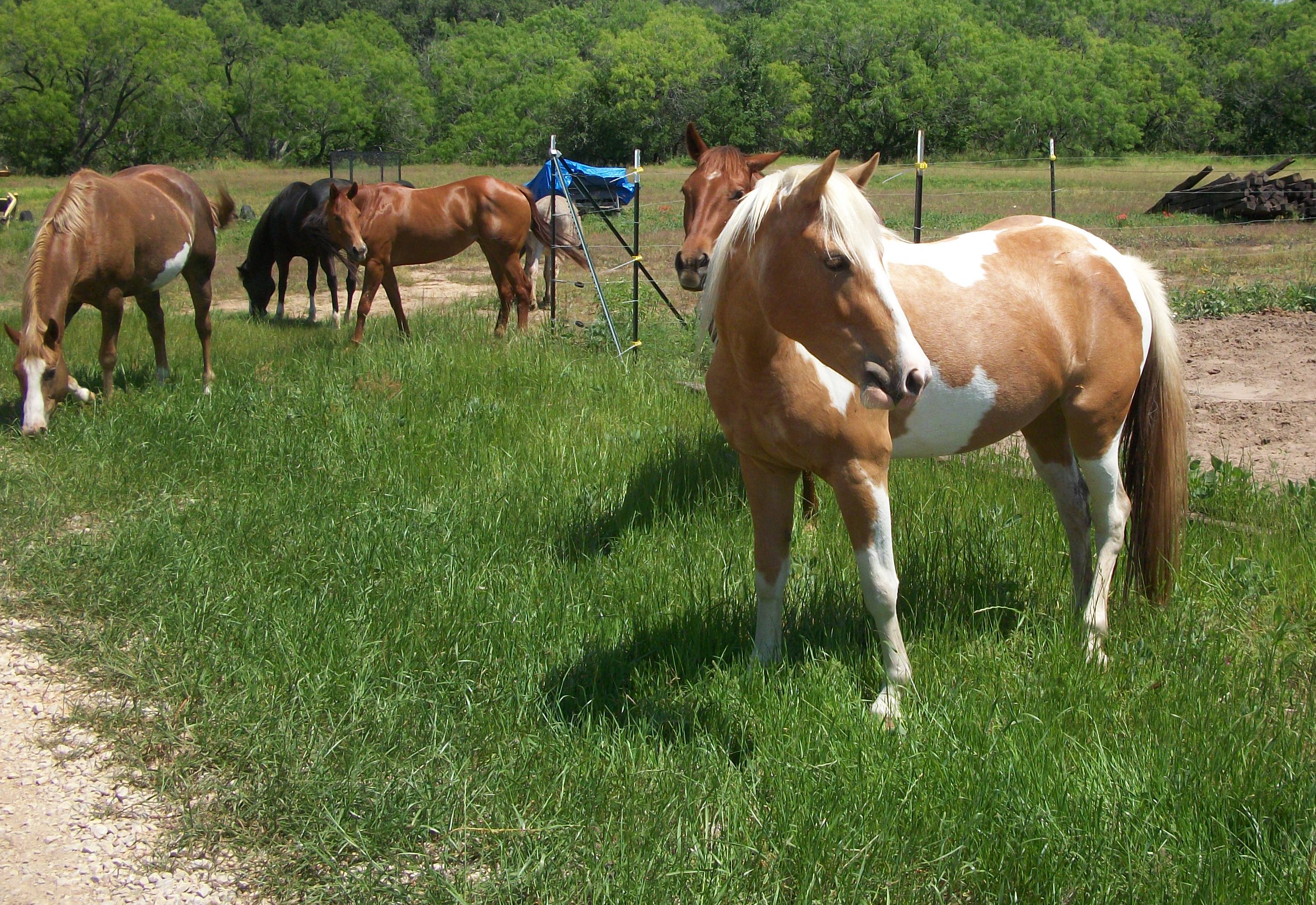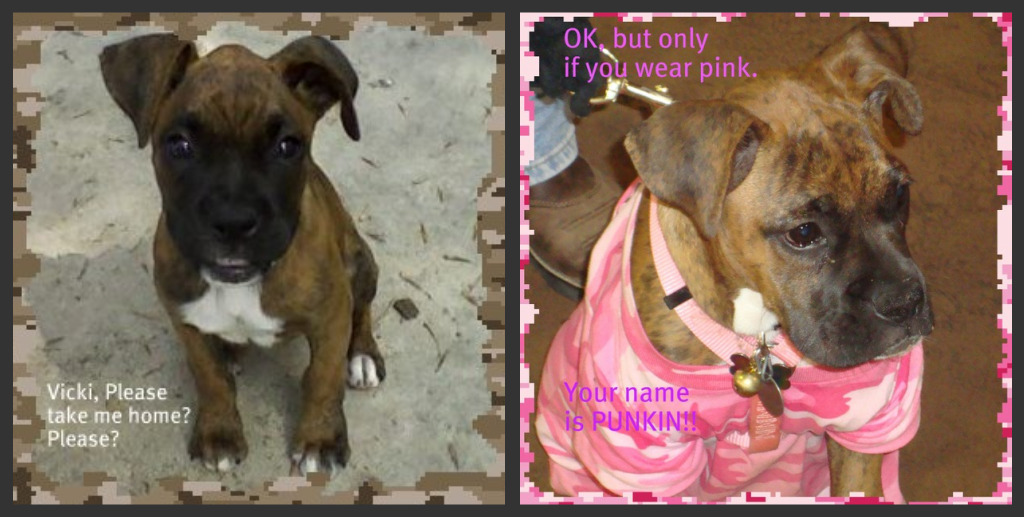 Rocket was truly Suzi's best friend for almost 14 years. We adopted him from the Greater Houston Area Wirehair Fox Terrier Club when he was 10 old. He was a feisty brat for awhile but finally settled in to be a very faithful and devoted friend and defender of all.