See Spot Skip - Stitches
2006 Sorrel Overo

by (click here for pedigree) http://www.allbreedpedigree.com/see+spot+skip

SIRE: Spanish Spot

Dam: Si Skippa

Weiscamp breeding at it's finest. Spanish Spot was sold during the Weiscamp Dispersal sale for $85,000. Si Skippa was sold for $37,000 at the sale. I was fortunate to buy Stitches as a 2 year old.

Currently in training with Charlie & Kathy Sasser, Sasser Paint Horses, home of Awesome Mr Conclusion in Seguin, TX. Will be shown this fall in the Novice Amateur Reining Classes by Amy and in the Amateur Halter mares with Suzi.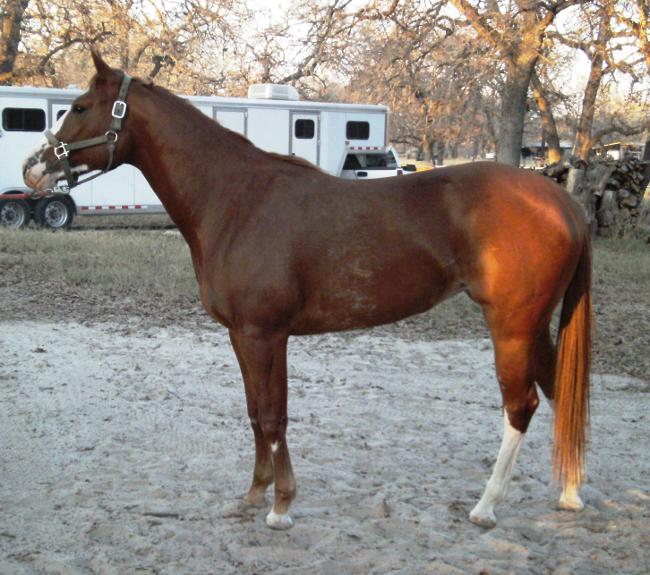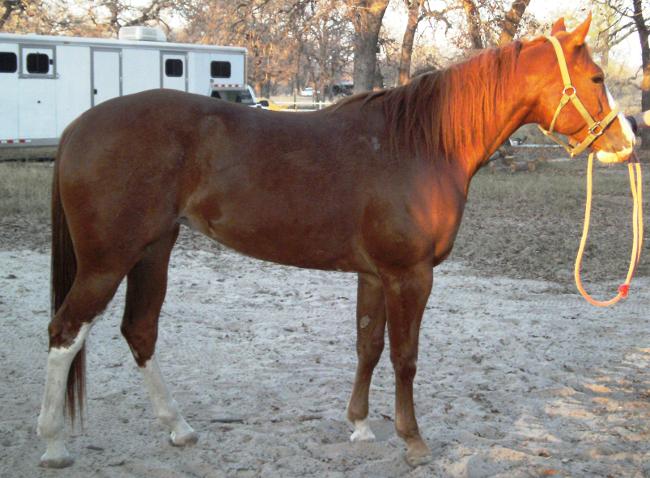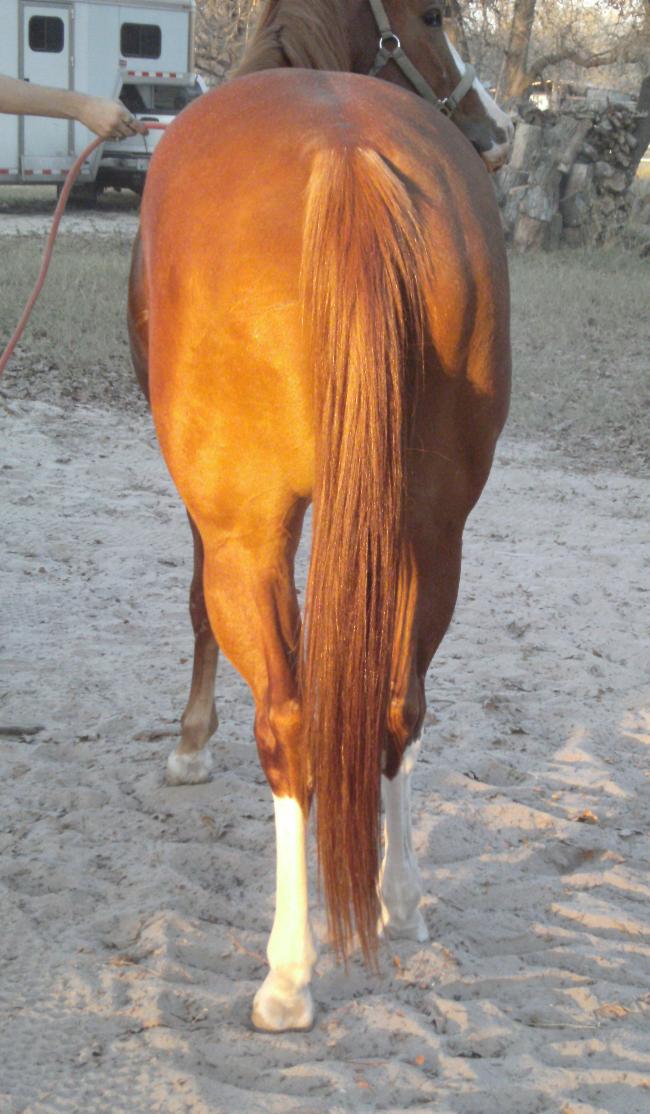 This is an awful picture but I got it with Stitches' papers from her previous owner and scanned it to put here. The quality of the photo is bad but the quality of the horses are wonderful.