Shiner is an amazing mare. She is the Alpha mare in the pasture but very obedient out of the pasture. She was broke to ride as a 2 year old then was sold to a couple with a large family. Shiner spent the next few years as the kids pony horse. Mom or dad always leading her around with the kiddos.
She is now being ridden by an adult to refresh her memory.
Shiner is bred to PATCHES for an early March 2011 foal. We are just so excited it is going to be a very long wait....
The wait is over: Hardtimesshiningspark better known as Candi arrived saftely on 13 Mar 2011. A beautiful deep dark chestnut tobiano filly. We couldn't be happier...she is everything we hoped for.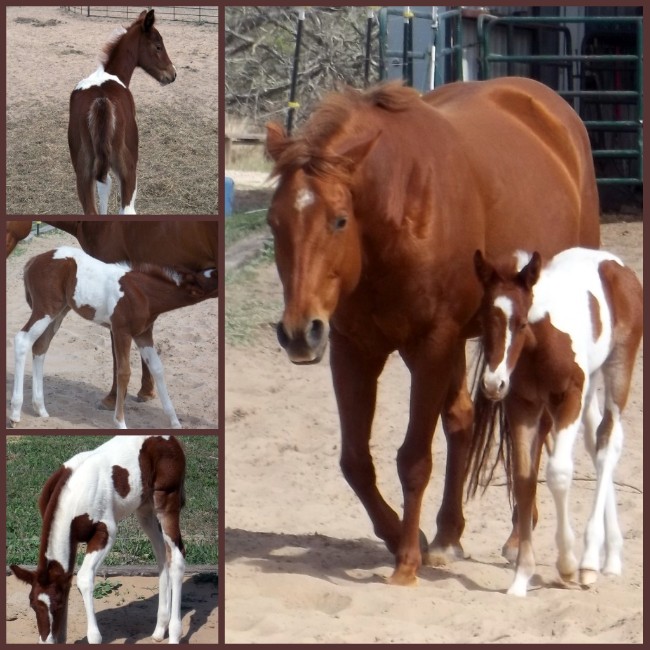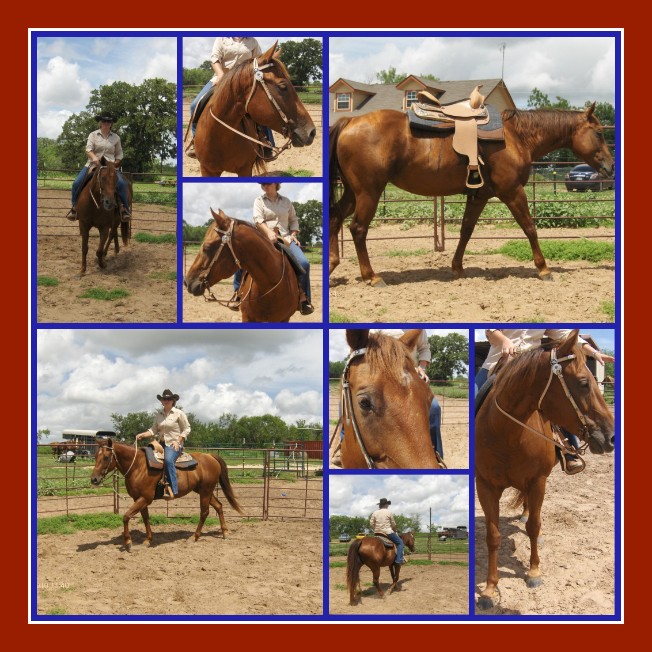 Shiner is the most wonderful mare. She will follow you around like a puppy. She loves people. The photo below was taken after Amy rode her for the pictures. I went over to take the bridle off and she just started following me.