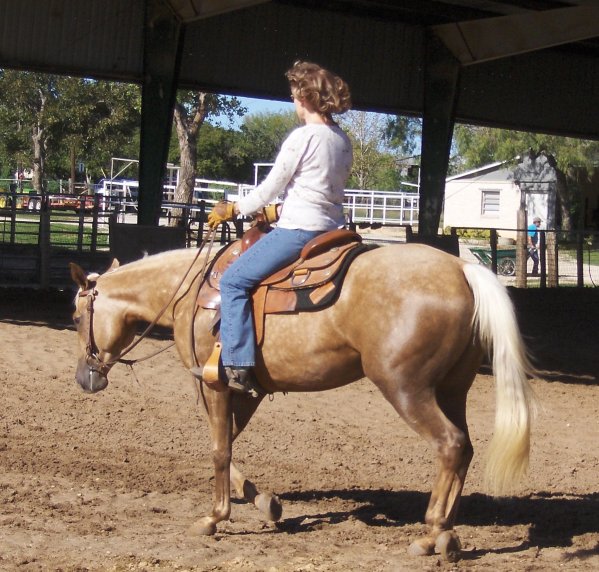 December 2009, Doris Schurig riding at Twin Pines Stable, New Braunfels TX
We purchased
Roylena Who

from Curran Farms,
Whitesboro, TX

as a 2 year old.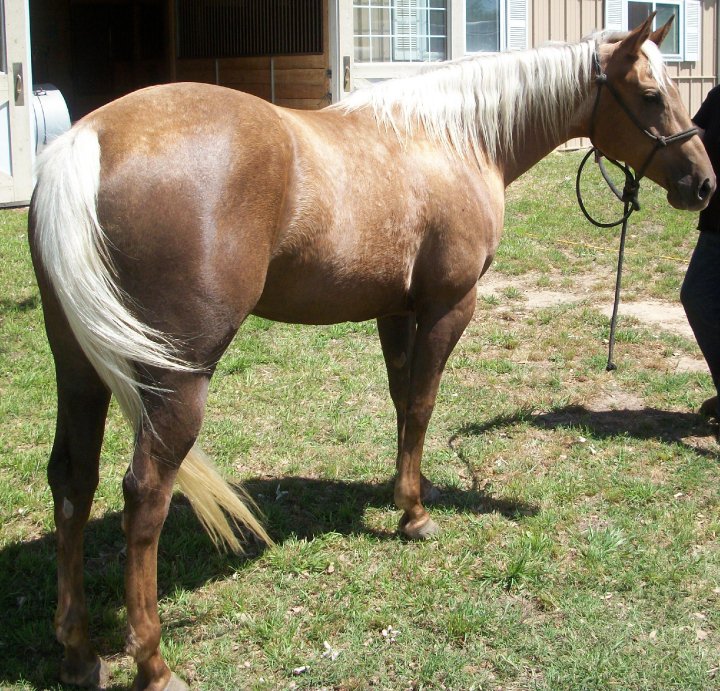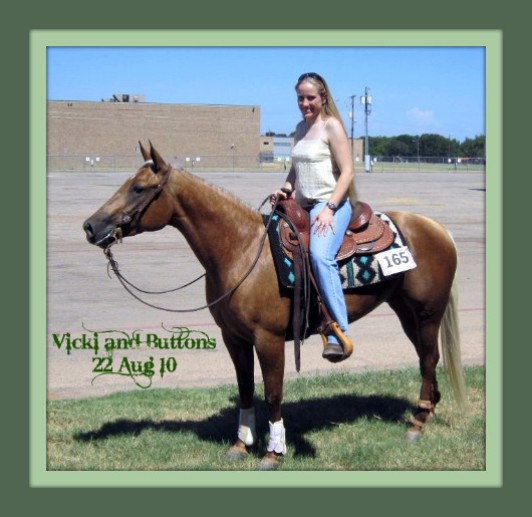 Finally, Vicki got to ride Buttons after owning her for over a year. Think she looks happy?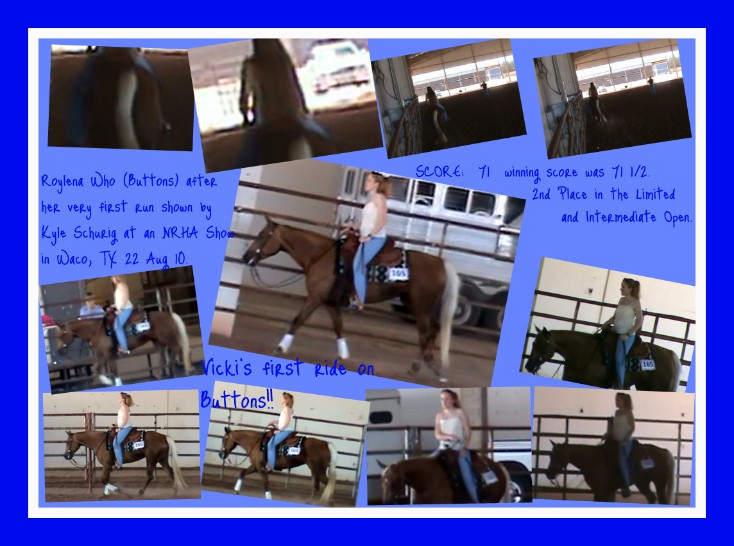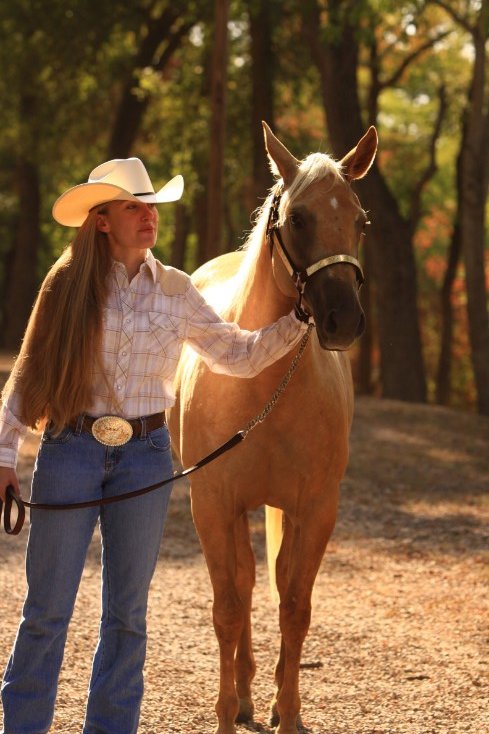 See Spot Skip - Stitches
2006 Sorrel Overo

by (click here for pedigree) http://www.allbreedpedigree.com/see+spot+skip

SIRE: Spanish Spot

Dam: Si Skippa

Weiscamp breeding at it's finest. Spanish Spot was sold during the Weiscamp Dispersal sale for $85,000. Si Skippa was sold for $37,000 at the sale. I was fortunate to buy Stitches as a 2 year old.

Current photos of "Stitches"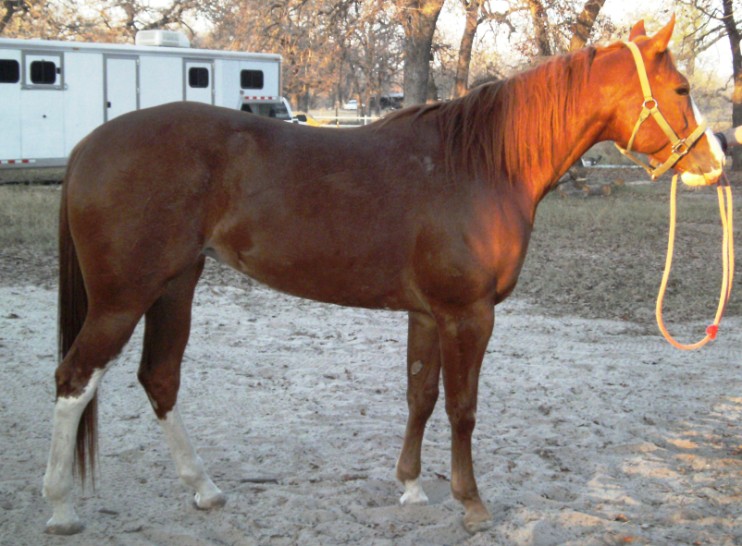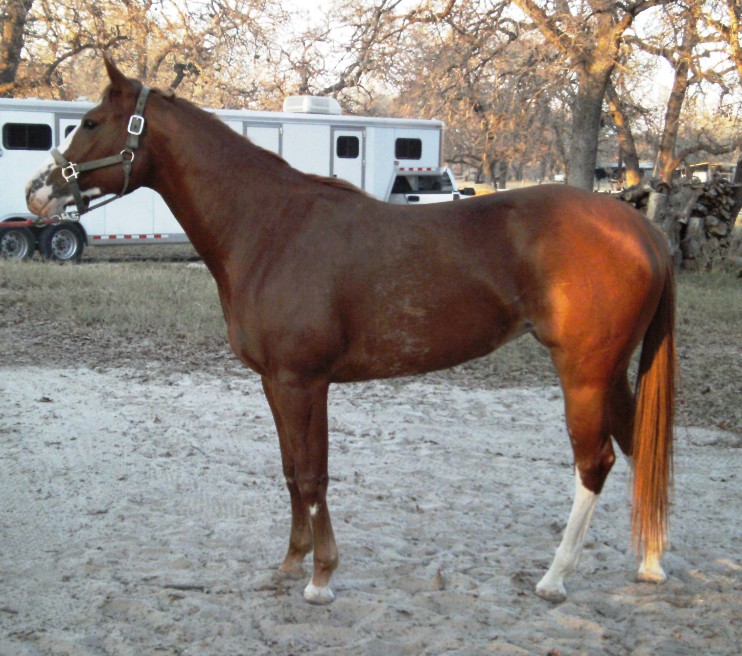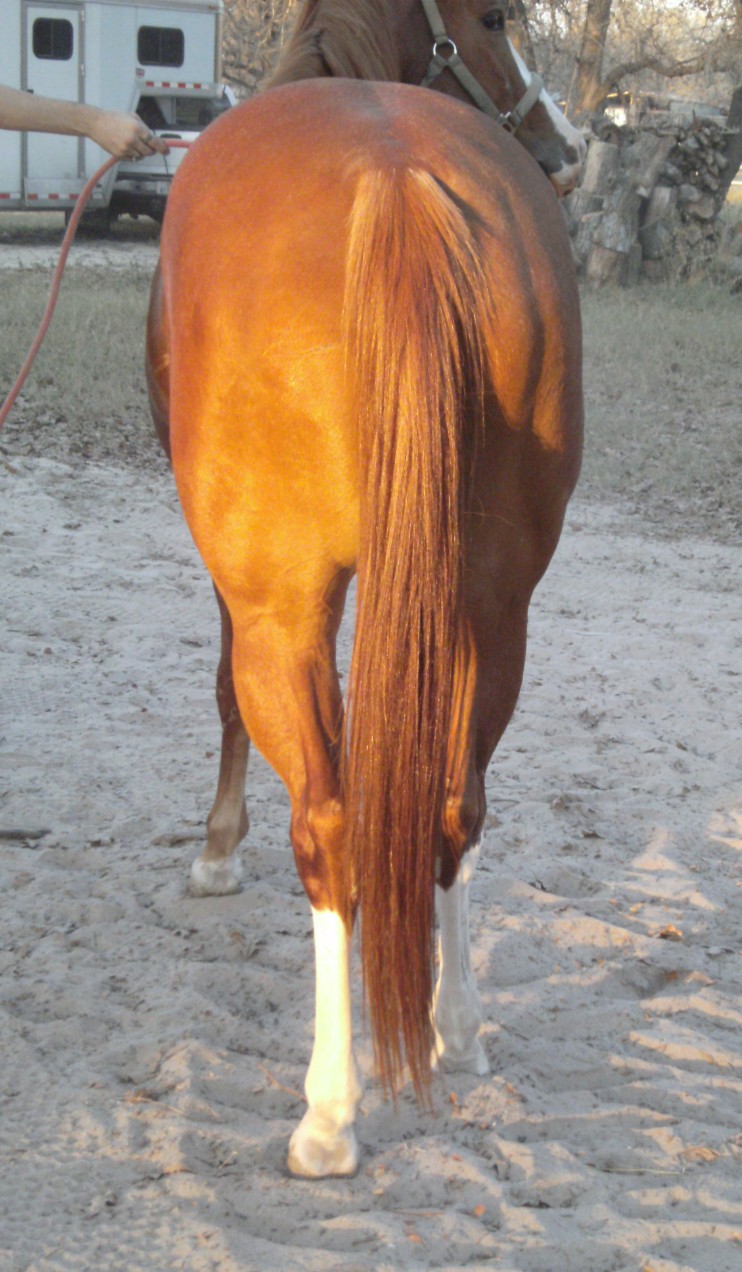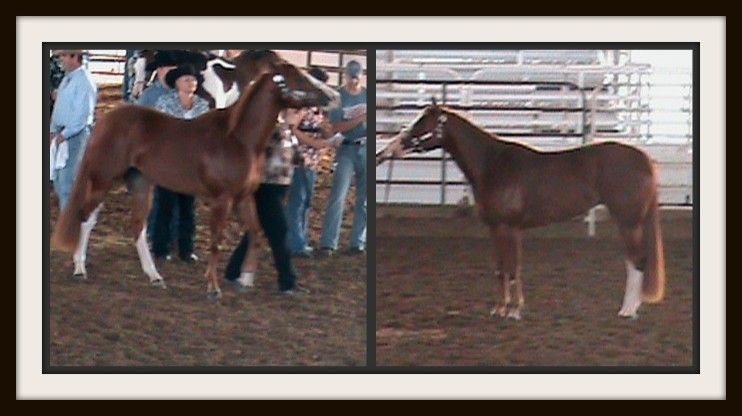 Stitches and Suzi at the Pinto Show in Seguin TX, earned 2 amateur halter points.....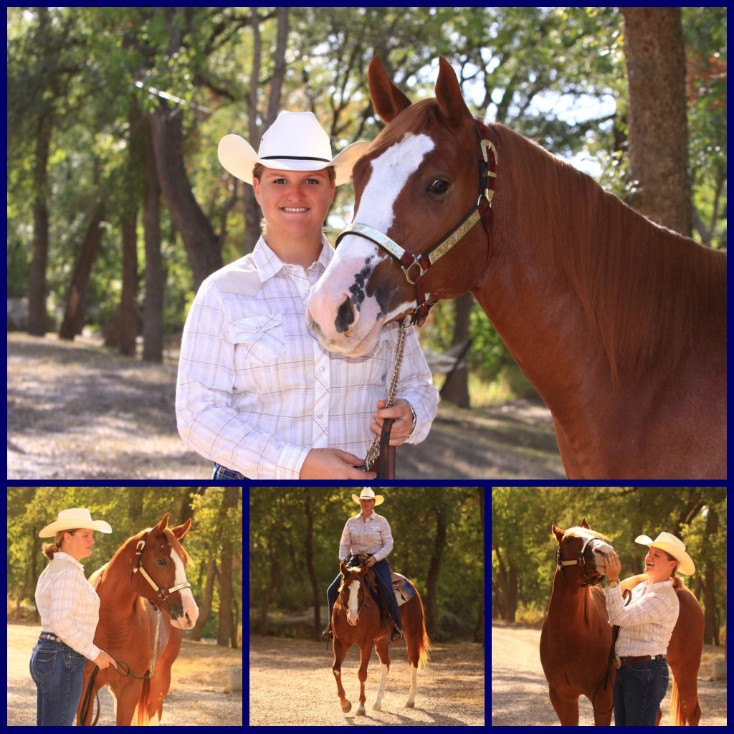 Stitches in January 2009. Kyle had never ridden her because his associate rider Umberto Garcia was the one working with her but since Umberto wasn't there when we got there Kyle got Stitches out and hooped on. It was a very windy and cold day but Stitches acted like Kyle had been riding her all along. She was very well behaved and moved right out.
Colonel Cool Lark
2007 Chestnut AQHA

by
SIRE: Colonel Legacy

by Colonel Freckles

DAM: Gotta Cool Lark

by Rugged Lark, 2x Superhorse, only sire to produce 2 Superhorses. click here: http://www.bobettfarm.com
Tess is a friendly, funny, and well built 3 year old. She is green broke.
I purchased Tess as a 2 year old because of her bloodlines. She is bred to be a true athlete. Unfortunately, I have not had the money to put her in reining raining as I planned.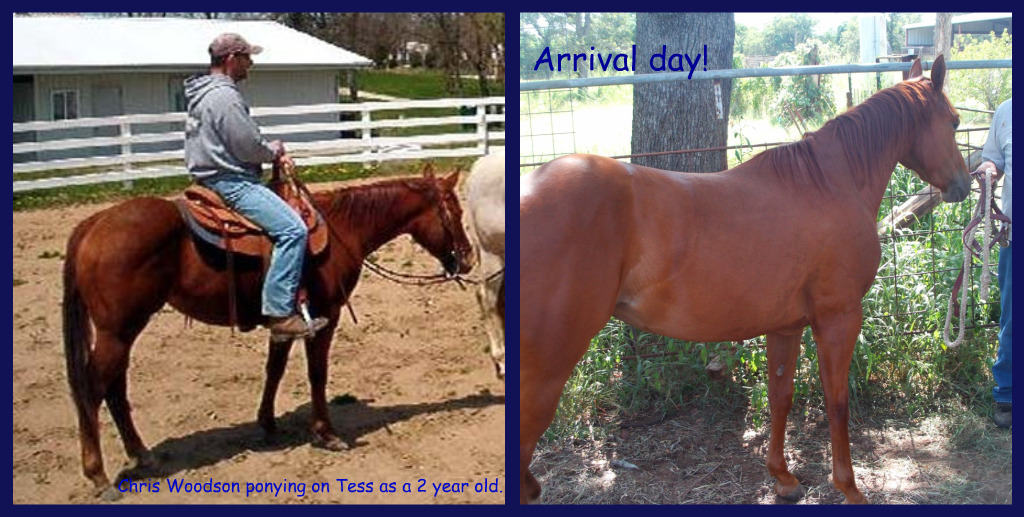 Current photos of Tess. 3 year old.