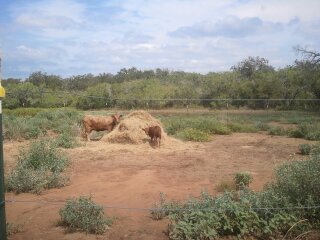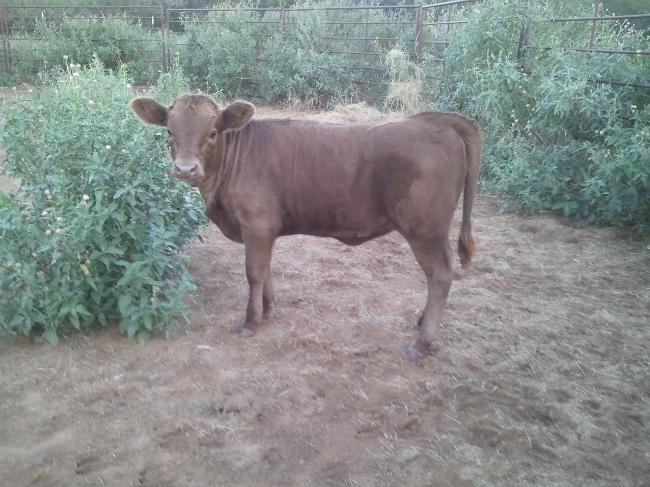 Our latest edition to the family!!!!!! Princess had her calf.....a beautiful heifer....a blonde just like her mamma......we called her Hershi because she was the color of mocha chocolate but now she has turned blonde like mamma, so I guess we need a new name for her.....I think Honey
!!!!!!!!!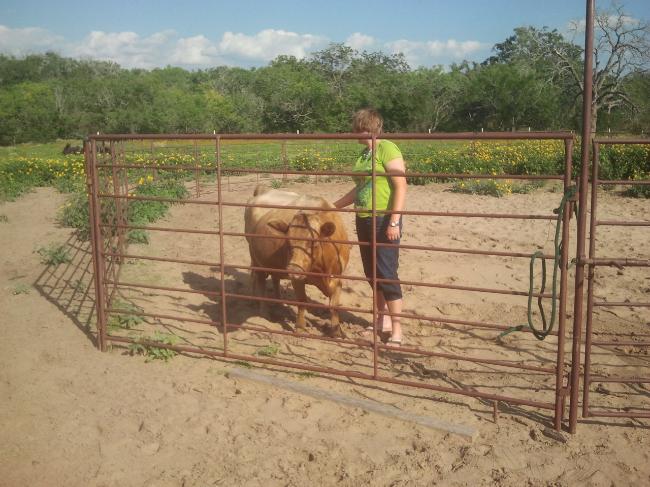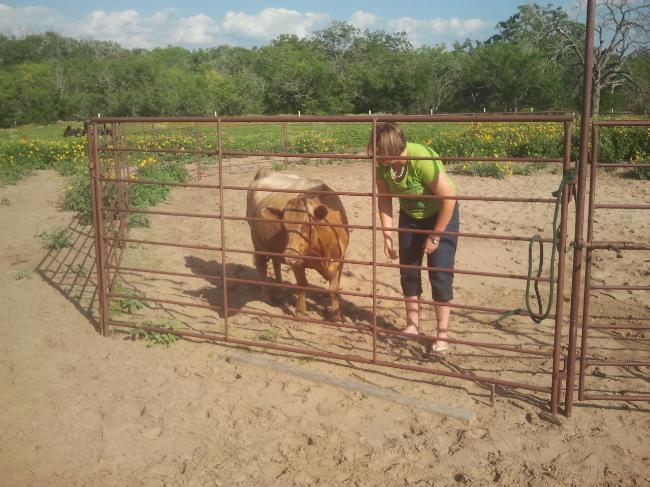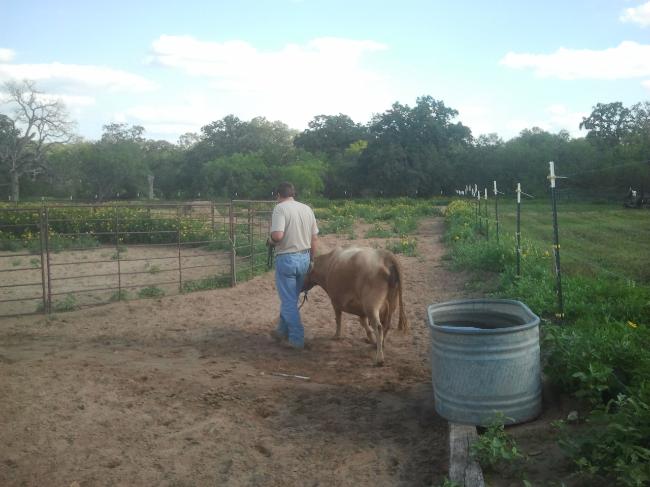 Jake & Princess, just got out of the trailer here at the ranch. Jake has a ""new"" blonde in his life. He actually purchased Princess. We are so excited about her and her upcoming calf. We are planning on milking her. She is just so sweet.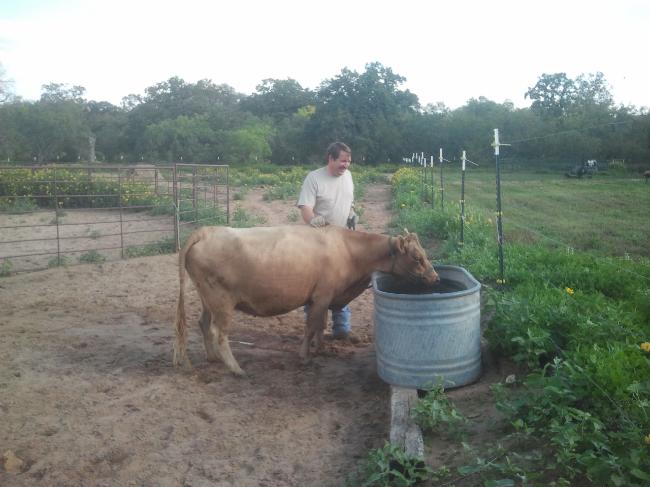 Princess' info is as follows:

Derrick's Princess Reg # 20680

DOB 6/26/2008 Will be 4 next month

Sire: JL Kahn (3 times HLSR Grand Champion) Reg # 16364

Dam: J&R Dream Bambi Reg # 18063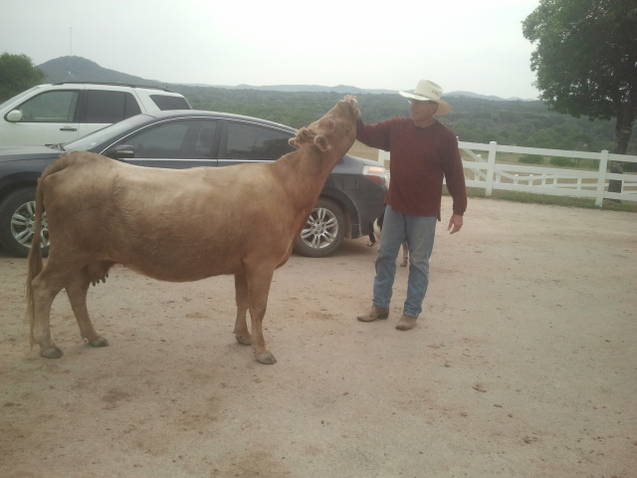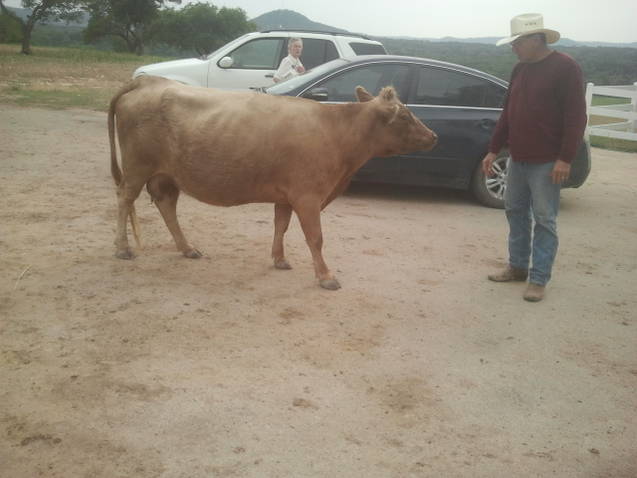 Princes and Jeb. Jeb is the sire of the calf that Princess is carrying..