Snaps has been SOLD, SHE IS NOW WITH A VERY LOVING FAMILY RIGHT HERE IN SEGUIN.
Regrettably, Snaps is now FOR SALE due to my health issues. I have not been able to do the things with her that I wanted to because of so many serious health issues. Snaps is the type of horse, you can show at halter in the morning then ride in the afternoon. She is now a 2 year old and ready to move up in training. Please contact for pricing : special discount to show home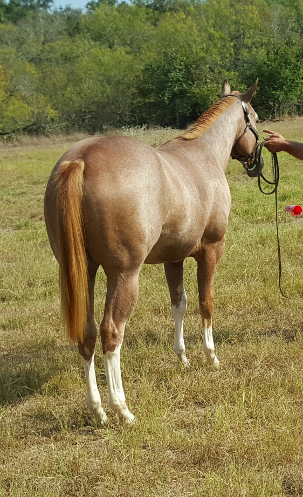 Snaps at 14 months and 6 months. She has really grown. Snaps is one of the kindest fillies I have ever worked with. She tries to please all the time. She loves people and cats.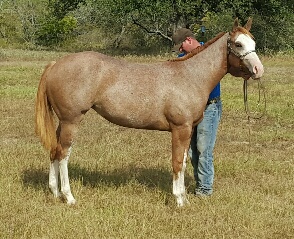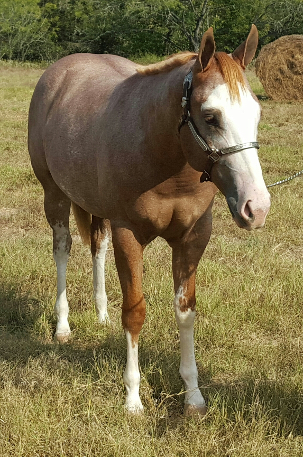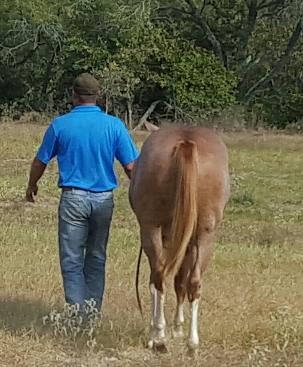 Just some fun shots of Snaps playing in the round pen. She is such an athlete.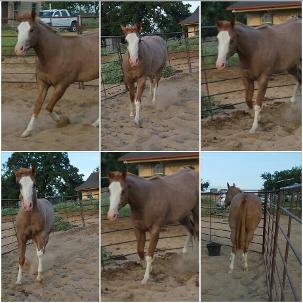 Snaps and Grandpa Calvin. Having fun one day just working with Snaps on setting up and standing still. Decided to take a few pictures. They are not professional by any means but hopefully you can get an idea of how beautiful she is......